The Fenway Gala is back for 2023 following a highly successful inaugural year! Born out of the Men's Event and The Dinner Party, The Fenway Gala brings our community together to work towards a future ensuring that healthcare is a right, not a privilege. This special evening puts a focus on inclusion and on ensuring that the funds raised go towards our mission. Fifty percent of each ticket price goes directly to the work Fenway Health does.
At Fenway Health, we champion a philosophy of integrated care that approaches each patient as a whole person. Fenway Health believes that healthcare is a right and not a privilege. We advocate for and deliver innovative, equitable, accessible health care, supportive services, and transformative research and education. We center LGBTQIA+ people, BIPOC individuals, and other underserved communities to enable our local, national, and global neighbors to flourish.
The event itself will be the must-attend event of the season, with glamour and elegance worthy of our history and future. Some guests might want to channel their inner Billy-Porter-red-carpet-look or create a one of a kind Gaga-Gown! This is our time, and this is our night. Classic always works, but if you are inclined, the Fenway Gala is the place where all guests can feel free to express themselves.
What to Expect at the Event
Special Guests will be on hand to interact with our guests. We've created spotlight moments that'll occur throughout the event. Moments when LGBTQIA+ pioneers, influencers and leaders will be on hand for selfies and conversations. Throughout the spring we'll be dropping announcements about each special guests, so stay tuned and plan accordingly!
The progress of the LGBTQIA+ community and health equity are dependent on generations of leaders. Each generation achieves breakthroughs because of these selfless individuals. Each breakthrough opens our eyes to other needs, which inspire the next generation of leaders. This is our societal progress. During the evening, we'll present awards and recognize recipients to express the community's gratitude.
Corporate Donor Highlights
In the lead up to the Event we'll spotlight various corporate supporters who have done something innovative or unique to create a welcoming work environment. These highlights will translate into specific recognition at and during the event.
Show Stopping Auction Items
Prior to the event, we'll begin populating the auction portion of the web page with once in a lifetime items. The page and your phone will enable guests to start bidding and planning how they'd like to contribute to Fenway and secure amazing experiences, trips and artwork. Several items will be auctioned off during the Main Event, but most items will be part of the silent auction which will close during the After Party.
The experience wouldn't be complete without top-notch local entertainment. We'll pull out all the stops to secure today's top comedians, musicians, and performers. Not to mention the great music and dancing during the after party!
We are happy to offer any guests of the 2023 Fenway Health Gala a 15% discount for staying at the amazing Omni Hotel at the Seaport.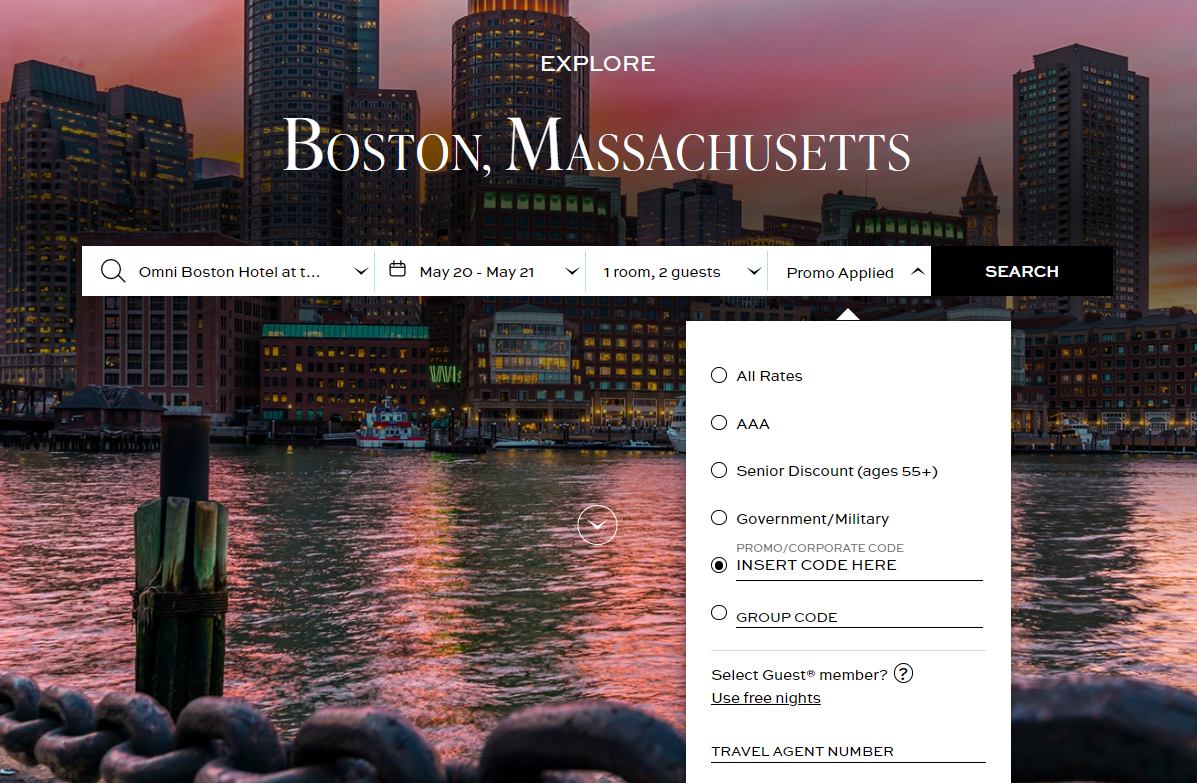 Just add the rate code while searching for dates and you should automatically see the 15% discount applied to the rooms available. If you are a ticket holder for the Gala and did not receive the discount code already, feel free to reach out through email.