Meet our host for the evening!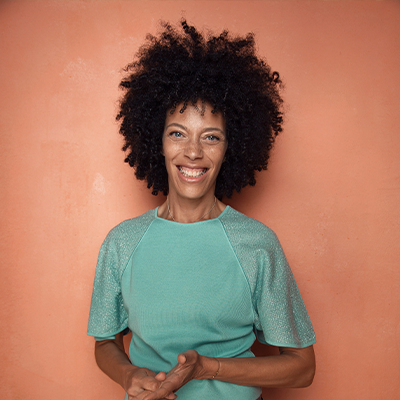 Bethany VanDelft
Her "hip & grounded, laid back delivery" has earned Bethany Van Delft the honor of performing at the prestigious Just for Laughs Festival in Montreal, SF Sketchfest, All Jane Festival, as well sharing stages with faves Phoebe Robinson, Michelle Buteau, Ronnie Chieng and Reggie Watts.

She is a regular host for The Moth, her Mainstage story, "Light & Hope" appears in the Moth book "All These Wonders" She is a fierce advocate in the special education and inclusion space, and speaks frequently on the importance of storytelling in family engagement and collaboration.

Her debut comedy album "Im Not a Llama" dropped to good reviews and an impressive number of minutes at #2 on the iTunes charts, and she was named Boston Magazine's "Best Comic" in both 2020 & 2019. She hosts the kids' news podcast "The Ten News" on iHeart Radio, co-hosts NOVA/PBS digital series "Parentalogic", runs her weekly live Twitch show Artisanal Comedy, and somehow manages to keep her kids and husband alive, and not super unhappy.
Featured speakers and entertainers: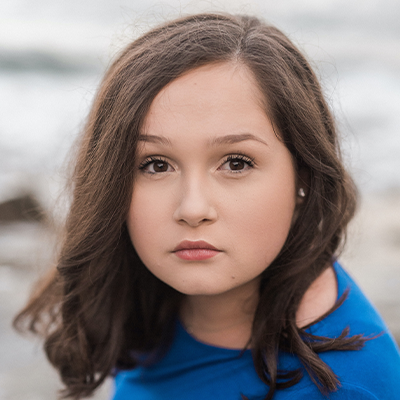 Nicole Talbot
Nicole Talbot is a 19-year-old transgender woman and freshman at Boston Conservatory pursuing a Bachelor of Arts in musical theater. She is a Human Rights Campaign Youth Ambassador and a founding Champion of the GenderCool Project. She was an integral part of the 2015 and 2018 campaigns in Massachusetts to pass and defend legislation prohibiting discrimination against transgender people in public accommodations. In 2020, she was named the first recipient of the Trans Club of New England's Trans Community Visionary Award. Assigned male at birth, Nicole transitioned to living authentically as female in 2015 with the support of her mother, other family members, friends and her communities. She shares her story and lends her voice, time and talent to support other transgender youth on their journey to living authentically. You can learn more at www.nicoletalbotofficial.com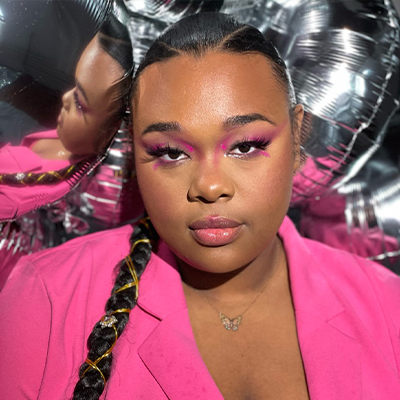 Miranda Rae
Miranda Rae is an R&B singer/songwriter born in Cambridge, Massachusetts. In December 2020 the Boston Music Awards voted her R&B Artist of the year. With the recognition, Miranda Rae is ready to show what's in store for 2021.

In the fall of 2019, Miranda Rae debuted her "Excuse My Baggage" EP. Truly expressing herself and giving fans another chance to see how she has grown as a vocalist and artist. "Thinkin Bout You" became the top single from the project, and dubbed a classic. This timeless record, gave Miranda Rae not only fans from Boston, but from different countries all over the world. "Excuse My Baggage" caught the attention of the city and in less than a year, people knew who Miranda Rae was.

She began her musical career in 2013 with open mics and showcases around West Palm Beach, Florida. She later connected with the producer collective, DNAAO, in 2015. The duo helped Miranda Rae develop a sound. With her debut EP in 2016 entitled "Defying Love", she caught the attention and hearts of her listeners. Her first single "Prayer For Love" brought back the definition of neo-soul. With comparisons to Miss Jill Scott and India.Arie, she knew she had something people could connect with. She quickly became a well respected artist in the community. With a stripped down version of "Invitation for Love" that became the second fan favorite from the debut EP. A classic boom-bop sound with an R&B spin, fans truly connected with the vibes she brought. Her NPR Tiny Desk contest submission showcases Miranda Rae's velvety vocals and rich tone.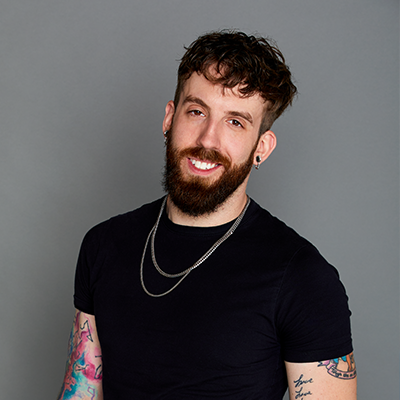 DJ Stevie Psyclone
As Entertainment Manager and resident Friday night DJ at Club Café, Stevie Psyclone strives to make sure everyone feels included. A self-proclaimed pop fanatic, Stevie spends hours listening to music to find those hidden tracks to drop on the dancefloor. While his main focus is pop, he likes to dive into all genres and decades from Disco to Latin to hip hop to get everyone dancing. Stevie has made a name for himself in the Boston gay scene over his ten-year career.

He also runs the monthly party So Hot Saturdae's, which quickly become a staple in the Boston gay nightlife scene, with themes like Disco and One Hit Wonders of the 00s. He has DJ'ed on Kesha's Rainbow Cruise.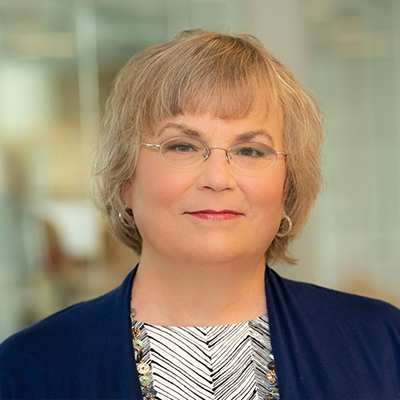 Dr. Jen Petter
Dr. Jen Petter is the Founder and Chief Scientific Officer of Arrakis Therapeutics. Previously, she was the Vice President of Chemistry at Celgene, Vice President of Research at Mersana Therapeutics, and Director of Small-Molecule Drug Discovery at Biogen. She was also the Section Head in Oncology Chemistry at Sandoz Novartis, and Assistant Professor of Chemistry at the University of Pittsburgh.

Dr. Petter graduated from Dartmouth College with an AB in Chemistry and earned her PhD in Organic Chemistry at Duke University with Ned Porter, and was a post-Doctoral fellow in Ron Breslow's group at Columbia University. She has ushered multiple compounds into the clinic, the treatment of cancer, cardiovascular disease, autoimmune disorders and sepsis.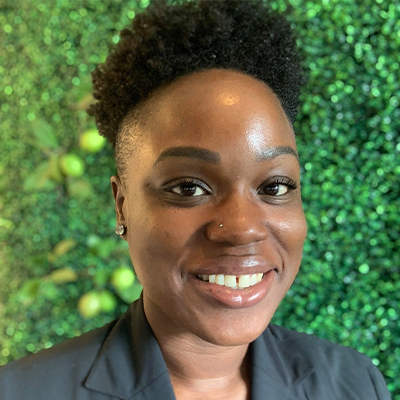 Adrianna Boulin
Adrianna Boulin, Director of Community Impact and Engagement at Fenway Health, is focused on building racial and intersectional equity as a pathway to justice by identifying and acting on the change needed upstream to prevent downstream health disparities.

Adrianna is focused on supporting deeper engagement, centering LGBTQIA+ people, Black, Indigenous, and People of Color, and other underserved communities

She is interested in understanding systems and how their structures impact communities social determinants of health.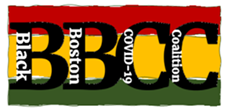 Black Boston COVID-19 Coalition
When the world shut down in March of 2020, the Black Boston Covid-19 Coalition ("BBCC") was formed. It started with eight Black Boston residents and quickly grew to 420 individuals — including residents, clergy, physicians and nurses, elected officials, non-profit directors, and community leaders from around the Boston area. They organized to ensure that Black residents received culturally appropriate messaging about critical services and resources available to battle the pandemic.
As a result of collaborative efforts, Massachusetts moved from #42 to #2 in the U.S. in Black vaccinations. Their goal is to successfully stem the contraction and transmission of COVID-19 and leave Black residents and businesses in a better place post-pandemic.