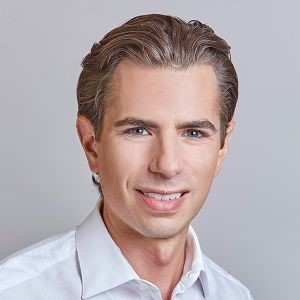 Michael Oliveri
Michael specializes in advising Fortune 500 and PE clients on M&A strategy, due diligence, and deal execution. His focus is on helping clients understand the risks and opportunities of a deal. He also executes the performance improvement plans by integrating acquisitions.
Michael is on the Board for the preeminent classical symphony, Handel and Haydn Society. He is an active parishioner and volunteer at the Church of the Advent in Boston. Michael is an Eagle Scout and is a member of the Boy Scouts of America Audit committee for the local Heart of New England Council.
As a graduate from Bryant University with a degree in finance and political science, Michael is on the Bryant Leadership Council.
Michael is passionate about art, classical music, and interior design. He grew up in Grafton, MA and currently lives outside of Boston with his partner, Eric.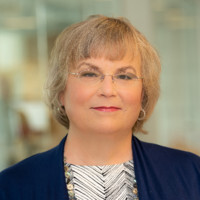 Jennifer Petter
Jennifer Petter, Ph.D., is a Founder & Chief Innovation Officer of Arrakis Therapeutics. An experienced drug hunter, scientist, and life science executive, Dr. Petter's research has spanned different fields over the years, with a current focus on RNA at Arrakis. She is the author or co-author on over 50 papers and over 50 patents and/or patent applications.
Prior to creating Arrakis, Dr. Petter was Vice President of Chemistry at Celgene. She joined Celgene after the acquisition of Avila Therapeutics, a startup, in 2012. She has also held roles at Mersana Therapeutics, Biogen, and the Sandoz Research Institute (now a part of Novartis). She is a member of the American Association of Cancer Research (AACR), the Society of Neuro-Oncology, and the RNA Society and an associate member of the American Society of Clinical Oncology (ASCO). Dr. Petter serves on the scientific advisory boards for Cygnal Therapeutics and PIC Therapeutics, and on the boards of directors for OUTBio and Theon Therapeutics. Dr. Petter received her bachelor's degree from Dartmouth College and her Ph.D. from Duke University. She completed her post-doctorate research at Columbia University.